Welcome To Your Professional & Affordable Wound Care Specialists!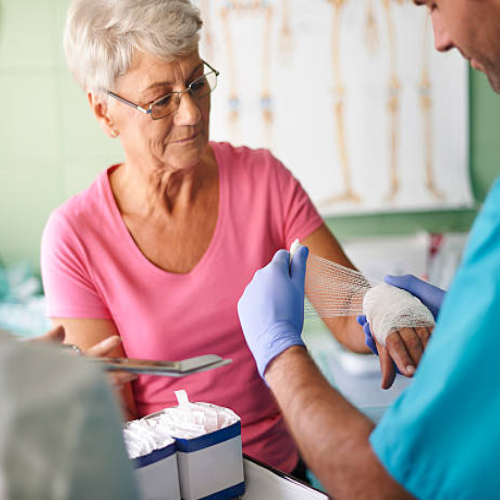 Wounds, especially the non-healing ones, often cause serious troubles and hassles in performing our daily activities. Individuals struggling with vascular and diabetic conditions are prone to developing wounds that they can't necessarily cure. If you are also tired of unwanted and painful wounds, you should consider joining hands with the professional and experienced wound care specialists at LoneStar Foot and Ankle Group. Our licensed and highly qualified wound care experts have experience in wound care and advanced Orthoplastic surgery. They can thus offer you cost-efficient and top-notch medical and surgical wound care treatments. 
Due to the tiny blood vessels in the feet, wounds often fail to heal, thus increasing the risk of infection and causing other primary wound-related conditions. If you or your loved one has diabetes, peripheral artery disease (PAD), or peripheral vascular disease (PVD), our skilled wound care experts can help you protect from foot ulcers, poor blood circulation, and nerve sensation by offering excellent limb salvage and wound care treatments.